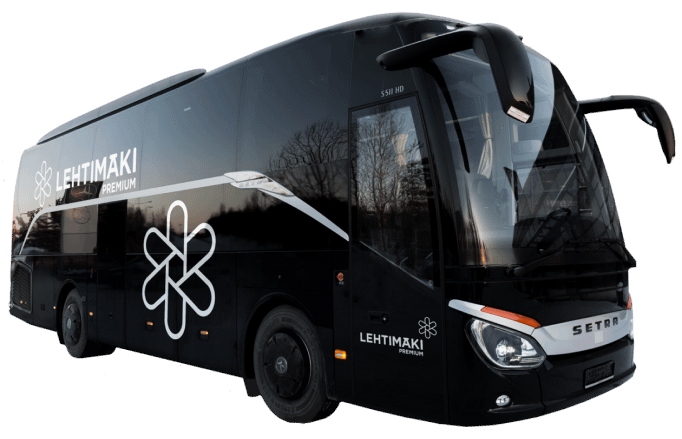 Premium transportation
Our Premium Club buses are a dream for business travelers, as they enable meetings during the journey. The back of the bus features a conference group with two large tables for 10 people. Each passenger on the Club bus has a personal audio system and headphones.
Details
Our magnificent 25-seat Premium Club bus offers a new level of travel comfort for our corporate and business clients. In addition to top-class equipment and design, the safety technology in our Premium-class vehicles is top-notch.
Equipment
The equipment of Premium Club buses ensures a successful trip: WiFi, cooling air conditioning, leather comfort seats, computer connectivity to the car's system, USB ports, a 220 V system, DVD/CD, navigation, wireless microphone, seat belts, breathalyzer, digital TV, toilet, and refrigerator.