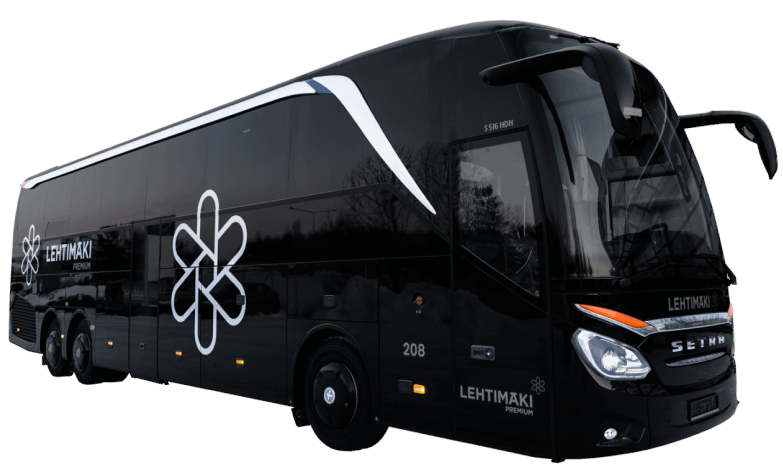 Premium transportation
In premium-class fully equipped buses, there are comfortable leather seats, ample legroom, and a light-enhancing glass roof. Travel comfort is enhanced by a specially quiet and elegant cabin as well as the soft suspension of the vehicles.
More information
The specialties of our magnificent 35-seat Premium bus include an extremely wide seat spacing and a seating arrangement of 2 + 1. On one side of the aisle, there are regular two adjacent seats, but on the other side, there is only one. The seats on the bus are also exceptionally wide and come with footrests. Additionally, each passenger has a personal audio system.
Equipment
The equipment of Premium 2+1 buses ensures a successful trip: WiFi, cooling air conditioning, leather comfort seats, computer connectivity to the car's system, USB ports, a 220 V system, DVD/CD, navigation, wireless microphone, seat belts, breathalyzer, digital TV, toilet, and refrigerator.