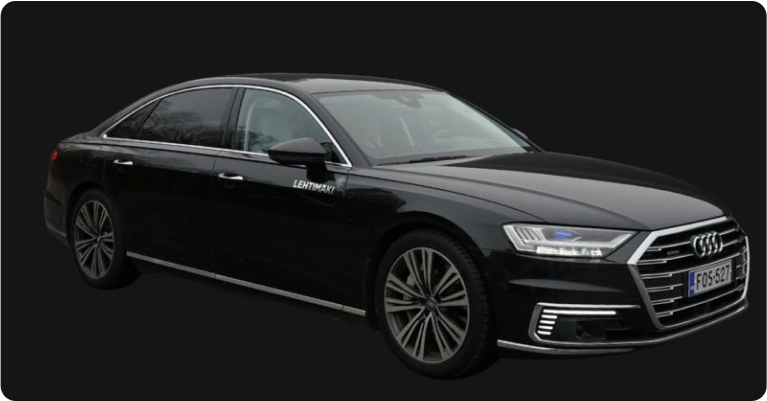 Premium transportation
Whether it's a business trip or a leisurely drive in the city, you can travel luxuriously and stylishly with an Audi A8 Long. This luxury vehicle combines elegant design, advanced technology, and top-tier comfort.
More information
Are you in search of a car that seamlessly blends style, performance, and luxury? Audi A8 Long is the ideal choice. This chic vehicle not only boasts a stunning exterior but also houses an efficient hybrid system designed to meet the demands of modern mobility.
Equipment
The minibuses are equipped to ensure a successful trip: WiFi, cooling air conditioning, leather comfort seats, computer connectivity to the car's system, USB ports, a 220 V system, DVD/CD, navigation, wireless microphone, seat belts, breathalyzer, digital TV, and a refrigerator.